KKU's Faculty of Architecture reviews is strengths and weaknesses to prepare for a new dean selection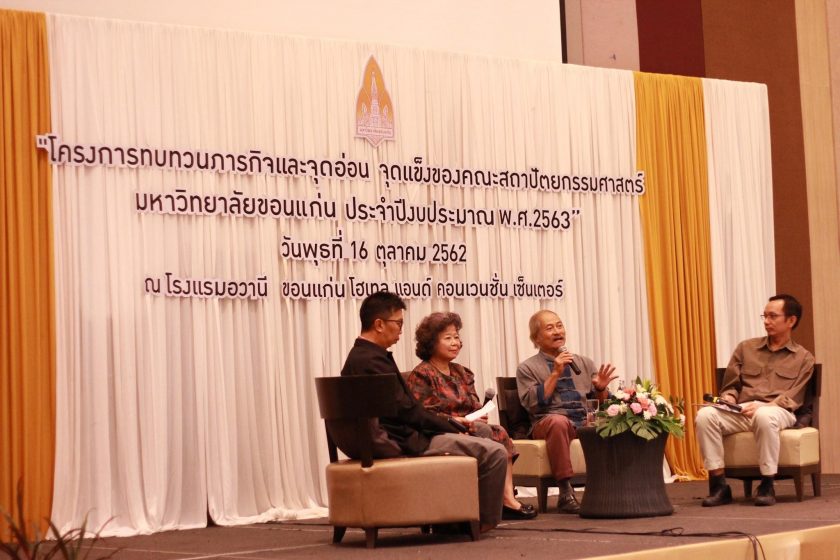 On October 16, 2019, KKU's Faculty of Architecture reviews is strengths and weaknesses for the fiscal year 2020. The activity held at The Avani Khon Kaen Hotel and Convention Center was presided over by Assoc. Dr. Chuphong Thongkhamsamoot, an architecture dean, and the program's objectives were reported by Asst. Dr. Suragan Ruaysoong-nern, a working team's chairperson.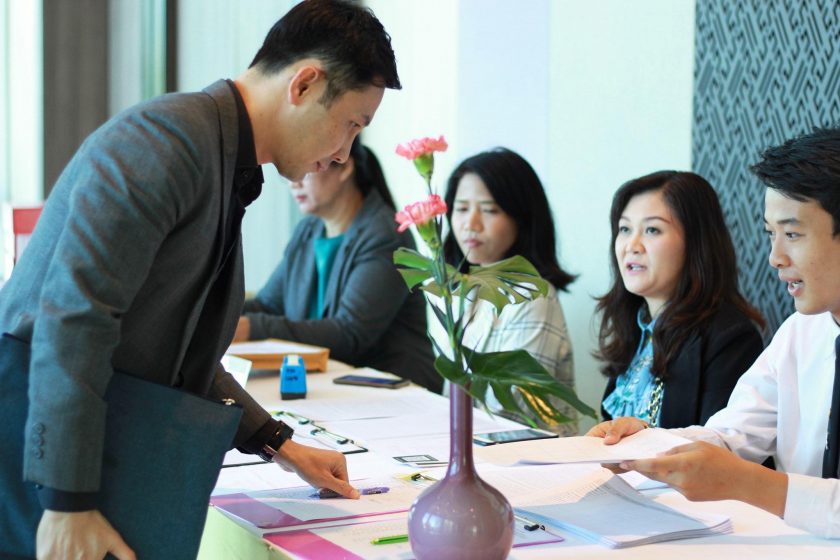 Following ending of the current dean's term which dues on February 2nd, 2020, the 9th dean of the faculty is going to be selected.  In accordance with the Khon Kaen University's 2015 Regulation on KKU Dean Selection, it is needed for each faculty to review its strength and weaknesses to help the new dean obtain information for the policy establishment which should be compliance with the university's developmental dimensions. The review result is passed to the dean selection board at least 24 days prior to the ending of the term of the current dean. The data helps dictate qualifications of the 9th dean who will take office between 2020 to 2024.
The morning session of the meeting involved a special talk on the topic of, "KKU Directions and the expectations that that faculty of Architecture will have to hold for KKU in the years 2020 to 2024" presented by Assoc. Prof. Charnchai Panthongviriyakul, an advisor of the acting president.  Following the talk by the advisor, the current and the former architecture deans took the floor to discuss the problems and suggestions relating to the faculty's administration. Those who participated in this session were; Assoc. Prof. Thiti Hengrassamee, Assoc. Prof. Weerawan Seetisarn, Asst. Prof. Dr. Songyot Weerataweemart, and Asst. Prof. Dr. Monsicha Petcharanon.
The afternoon activity was small group discussions of the operational plan and strategies. The groups were divided into two categories, the instructor group and the supporter group. The activity was fully participated by architectural folks. It was hoped that that meeting should shine the light on the operation of the faculty which should help pertain the culture and technology of design for the Mekong sub-region and ASEAN.
News: Ganapat Sirigiart
Photos: Jakrin Ngern-thong