KKU boasts its Maker Space to the eye of visitors from PTT on their visit to Smart City
Library of KKU show off KKU Maker Space to the PTT administrators during their visit to Wangchan Valley, a development scheme under the Eastern Economic Corridor development project.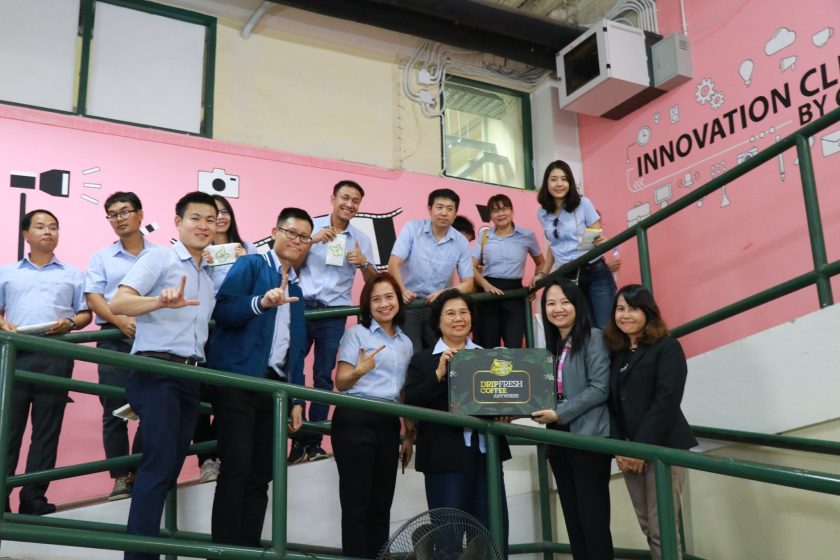 On October 31, 2019, Assoc. Prof. Dr. Wanida Kanarkard, a director of KKU Library, welcomed a team of administrators from PTT and presented them with KKU Maker Space, which includes smart technologies from KKU.
Assoc. Prof. Dr. Wanida said Maker Space is a creative learning hub which is co-founded by the Northeastern Science Park and KKU Library. The project is subsidised by Ministry of Sciences and Technology to help create innovations for that support the creation of Smart City. KKU has entered an MOU with Khon Kaen Province to create innovation for smart city and has created the following innovations:
– E-Waste Smart Bin: A technology that uses NB-IoT for electronic trash separation
– Water Situation: An application that predicts and provides caution on flooding risk areas in Khon Kaen
– CCTV
– Emergency: An application for emergency cal
– Smart Environment: a clean energy PM 2.5 checker
– Smart Parking: An application that show parking availability
– Smart Citizen: Robotic health care system
– Complaint: An application that helps in filing petitions to relate office
– Smart Trash:  An application that traces the volume and the smell of a trash can.
Applications are available for download at:
IOS: https://apps.apple.com/us/app/kk-smart-city/id1450798173
Android: https://play.google.com/store/apps/details…
Interested persons wish to learn more about these applications may contact KKU Maker Space, located on the 2nd floor of the Main Library. Facebook fan page: KKU Maker Space, Tel.   0-4320-2541 Ext.  42692
News/Photos: Nitiya Choom-Apai