Dino Dent Shop, a center for low-price dental care products, is now on operation. The shop is launched on the National Dental Day to commemorate the grace of Somdej Ya—The great-grand mother queen.
On October 21, 2019, there was a ceremony to commemorate the National Dental Day which was a birthdate of Somdej Ya, the mother of Late King Bhumipol. Somdet Ya is honored as a mother of the Thai Dental Medicine. The ceremony was chaired by Assoc. Prof. Dr. Waranooch Pitipat (DDS), a dentistry dean. To mark the auspice of this important day, the faculty considered to launch a dental shop entitled, Dino Dent Shop. The faculty also provided free dental care for 530 patients.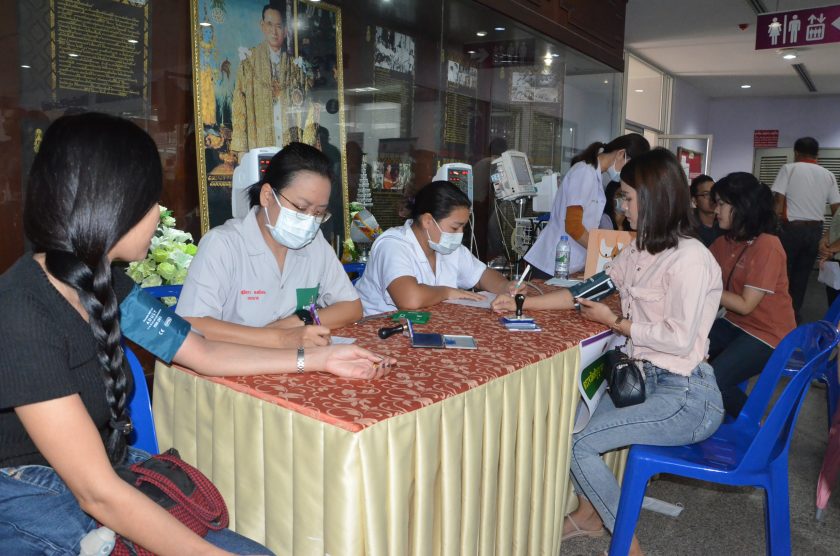 Assoc. Prof. Dr. Waranooch Pitipat is quoted during her opening speech, "Faculty of Dentistry has consistently conducted activities to commemorate the National Dental Day that falls on October 21 annually. The date was appointed in order to recall of the attributes of Somdet Ya who had been much concerned on the creating of dental health among Thai people. Dental care has been reported to consume large amount of national budget and while dental problems are prevailing among Thai people. To also commemorate the auspice of the day, Faculty of Dentistry takes the opportunity to officially open Dino Dent Shop as a center for cheap dental products and probation place for dentistry students to build up on their dental care profession.  This shop should help raise dental care standard for its dental customers."
Asst. Prof. Dr. Achirawoot Suwanabhesaj, an assistant dean for education, said Dino Dent Shop provides one stop-service for dental care. The shop is created from the capital raised from the Foundation for Oral Cancer Patients in the Northeast.  The revenue from the shop will be used as subsidy for the activities of the oral cancer foundation. The products available at the shop are standard products sold at lower price. The shop provides all types of dental care products for people of all ages.
Asst. Prof. Dr. Achirawoot Suwanabhesaj added that Dino Dent Shop was launched on October 21 which was the birthdate of Somdet Ya and the National Dental Day. The customers can shop for all kinds of dental products at lower prices. In the near future, the products will be made available through Line and Facebook application.
Faculty of Dentistry has conducted the National Dental Day consistently for 20 years. The activity shows the faculty's gratitude on the mercy that Somdej Ya had for Thai people' dental health. Due to the faculty's intention to provide optimal dental care for the public on the day, all classes were postponed to allow the dental student to learn to serve the public.
News/Photos:   Watchara Noichomphoo