July 24, 2020 – Khon Kaen University held the Orientation Ceremony for the New Researchers Development Project of fiscal year 2021. Prof. Monchai Duangchinda, Ph.D., Vice President for Research and Graduate Studies presided over the opening ceremony.  Prof. Alissara Ruangsaeng, Ph.D., Chairperson of the Implementation Committee made a report speech. Over 40 qualified guest speakers, advisors, mentors of the new researcher project, the working group, related officers and new researchers attended the ceremony at Witayawipat Room 1, Faculty of Sciences, Khon Kaen University.
The new researcher development project, KKU for the fiscal year 2021 is aimed at building and developing both the new researchers and experienced researchers, who are KKU personnel to possess knowledge, abilities, and experiences in research. At the same time, the quality of research work of the university will be enhanced as well as establishment of new research groups and centers and more publication of good research work at the national and international levels. 
Prof. Alissara Ruangsaeng, Ph.D., Chairperson of the Implementation and Propulsion Committee of the new researcher development project said that Khon Kaen University has the policy and strategy to become a research university by using research as the tool to develop the administration and management of the various university's missions.    
Research is the principle element important to development in all aspects of the university. Khon Kaen University has stipulated research as the key mission that all staff members must realize, and carry out research for their academic progress. They must acquire new knowledge in order to utilize research outcomes for the benefits of academic works, teaching and learning, and social service according to the university's mission. Therefore, this new researcher development project is carried out every year to prepare the staff members in instruction and research. Both the new researchers and experienced researchers will be strengthened in performing more efficient research work. 
Prof. Monchai Duangchinda, Ph.D., Vice President for Research and Graduate Studies said that the key policy driven forward by KKU is to develop researchers. The target is to build at least 40 new researchers every year. Participants in this project will learn how to write a research proposal at a medium and big levels, how to write a proposal for big budget, a proposal for international research projects, and how to get the work publicized internationally. Mentors will share their experiences in this regard. Besides, many projects of the participating researchers may lead to a research cluster to produce research programs that interrelate or support one another, or integrated research, or multi-disciplinary research. In the future, single research work will be less interested by investors. Instead, the work that covers many matters will be required, which respond to the policy of Ministry of Higher Education, Science, and Innovation.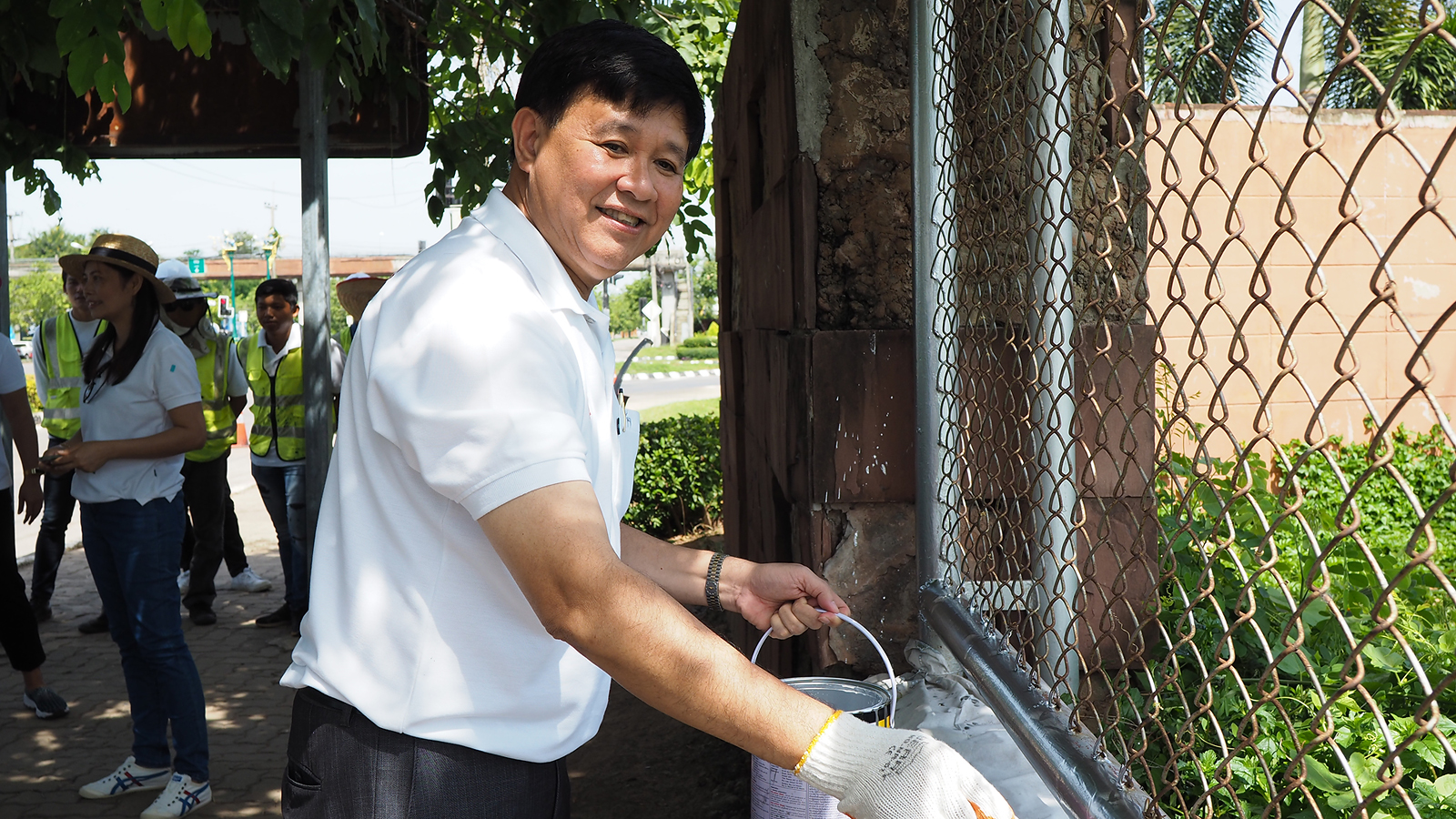 The Vice President then wished all participating researchers success. They are expected to learn new experiences and know new friends. "Khon Kaen University ranks the first for two consecutive years by the World University Ranking among Thailand Universities in social impact. This does not mean only social science research, but also the utilization of research work in health sciences for community benefits. We will help creating more research works so that KKU will rank among the first universities in research. KKU is working towards the better ranks in other aspects. Therefore, all lecturers who are present here will contribute to the university's propulsion in this regard – driving forward KKU to achieve the goal of being the world-class research university."   
After the opening ceremony, Prof. Monchai Duangchinda gave a special talk on the policy and direction of Khon Kaen University and of the country. Next, the chairperson of the implementation committee talked on something to consider when commencing a research project. Prof. Kanokwan Jarukamjorn, Chairperson of the Committee Regulating Works on Animals for Scientific Purposes (Northeast Animal Laboratory Center) gave a talk on "Experience in Beginning Research Work of New KKU Researchers who Become Successful." Another special talk that followed was: "Building Research Work for Innovation" by Prof. Thidarat Boonmars, Ph.D., Vice President for Innovation and Enterprise. Next, there was a discussion on "Experience in Research Work of New Successful KKU Researchers" by Asst. Prof. Niwat Srisawat and Asst. Prof. Vitsanu Thaenboonchuay; another talk on "Human Research Ethics" by Asst. Prof. Daris Teerakulpisut, M.D., Director of Human Research Ethics Center; and a talk on "Intellectual Properties and Research Work" by Mrs. Jiraporn Luangpairin, Director of Intellectual Property Center. 
The new researcher development project, 2021 is divided into 2 phases. The first phase was the project preparation, announcement for open application, submission of project proposals, which was from June to July, 2020. The orientation on July 24 was the commencement of Phase 2 and is carried out from July until September, 2020. The activities in this phase include the orientation for new researchers, research proposal writing workshop, new researchers submitting their improved proposal to Research Administration Division, the Implementation Committee made recommendations, the projects evaluated by experts, new researchers getting the recommendations and evaluation results to make amendments.
Lecturers and interested personnel are welcome to search for research information of Khon Kaen University at:  https://research.kku.ac.th/ Division of Research Administration https://rad.kku.ac.th/
News: Rawiporn Saisaenthong
[ Thai ]