KKU has entered an MOU initiated by Ministry of Justice to propel movements on conflict resolution 
On November 19, 2019 at The Centara Bankok, Ajan Natsamol Tanarungsarid, an assistant of the president for special affairs represented KKU in an MOU signing ceremony to foster concrete practices on conflict resolution, which was initiated by the Right and Freedom Protection Department, Ministry of Justice. The ceremony was chaired by Mr. Somsak Thepsutin, a minister of Justice. There were about 25 institutes attended the ceremony to sign their consent on the MOU. 
Khon Kaen University has agreed to enter this MOU because the university provides law education by different faculties, this role has involved the university in conflict management by means of justice process.  
Mr. Somsak Thepsutin, a minister of Justice, was quoted, "…I would like to thank you everyone for representing your institute at this MOU signing. This shows your agreement to help propel activities to dissolve conflict by means of justice process. This MOU is signed in compliance with The National Act on Conflict Resolution 2019, which is deemed a new dimension of the national justice at which people are said to be able to truly attain justice. With effective performance on conflict resolution, it is expected that less number of dispute will be reported to the court while high level of social reconciliation will be reached."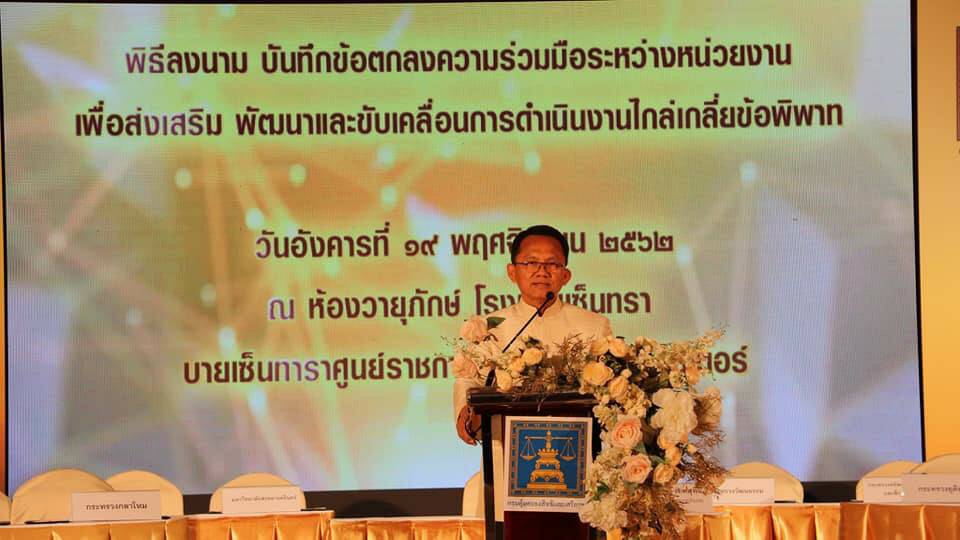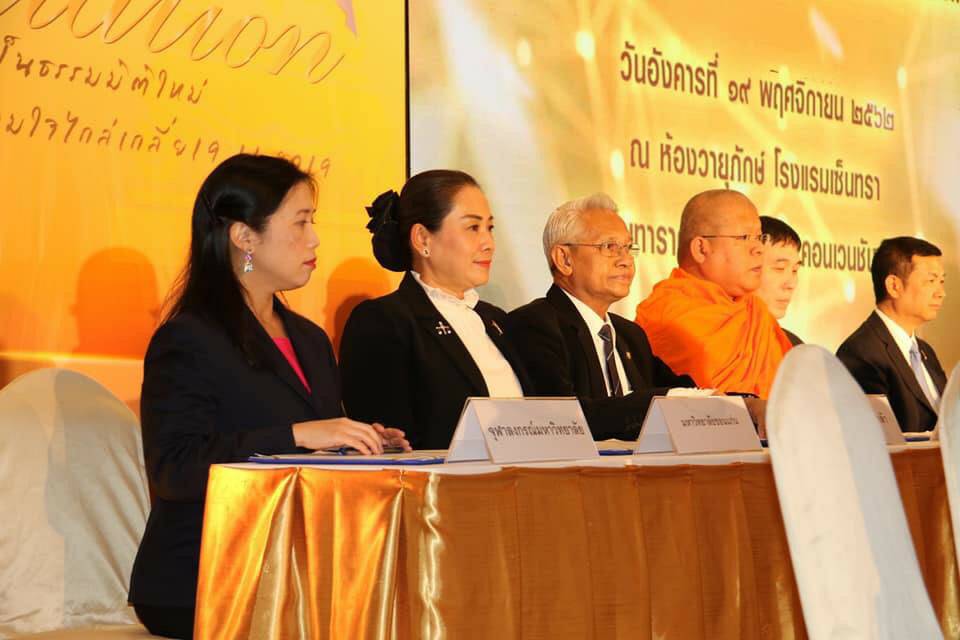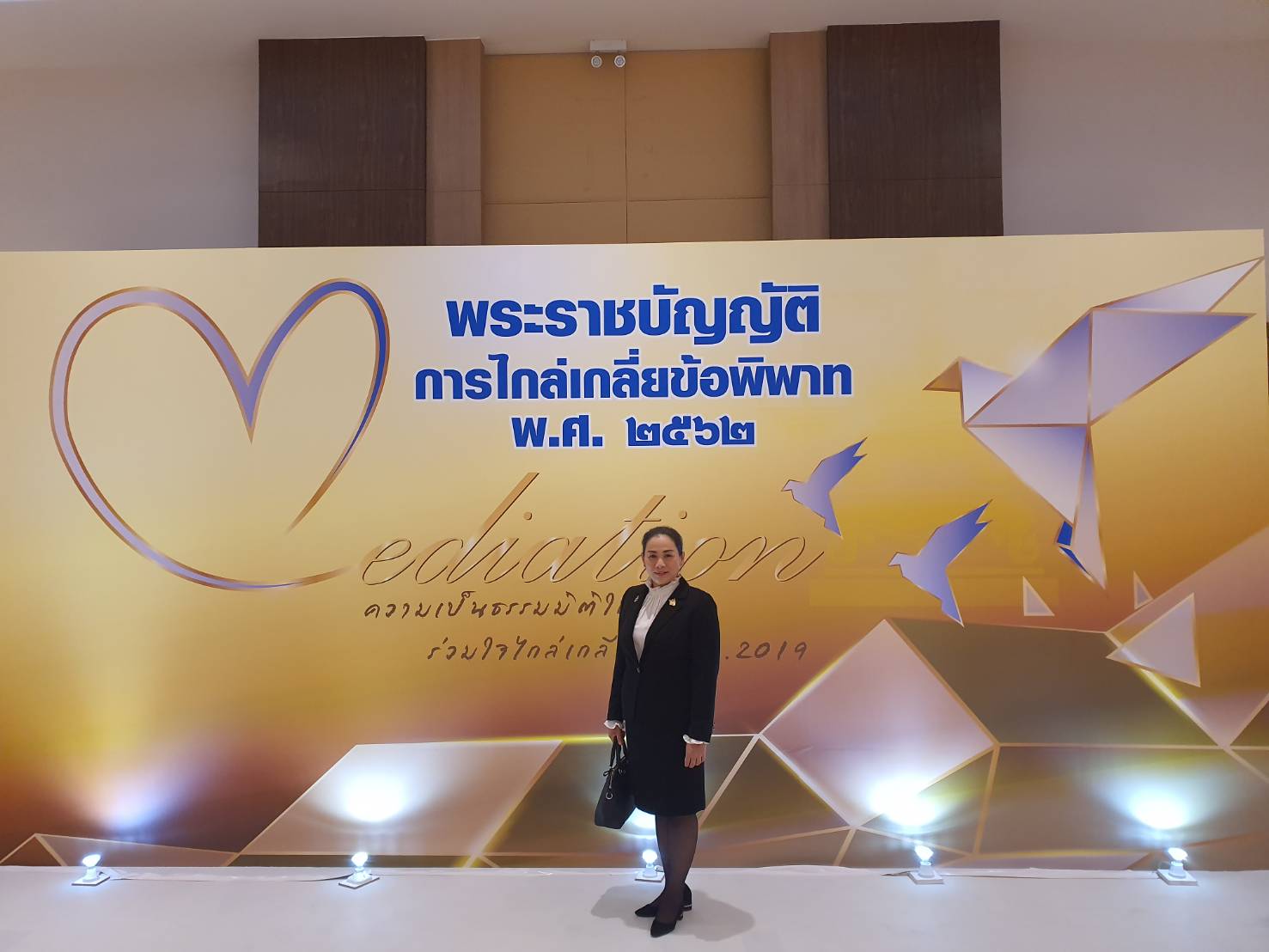 [ Thai ]